Services

Employment Services

Professional Employer Organization
We deliver a PEO Service tailored to our clients' needs and it's workforce requirements.
Organizations; both foreign and local, choose to utilize Professional Employer Organization (PEO) services as it assists with the sharing the liability of being an employer with the benefit of not having to deal with the costly HR management and benefits administration leading these processes to be handled by the experts in the field.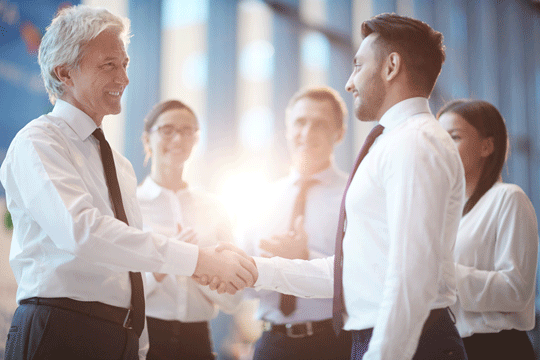 quickly recruit the required team members
by outsourcing the employment
WorkinTurkey provides PEO (Professional Employment Organization) Service, all around Turkey as an umbrella company with the sponsorship assistance. Addition to the employment services; WorkinTurkey offers payroll outsourcing, temporary subcontractor services -acting as a sponsor party-, recruitment, relocation and many other client specific professional service designed according to needs.
We provide our clients a professional approach in employment and payroll outsourcing services, not only in the huge city of Istanbul, but also in projects which are to be conducted in all the other cities of Turkey. Within the light of the service we deliver our clients full compliancy in Labor Law, Social Security Laws and regulations, mandatory Health & Safety measures along with desired compensation & benefit package assistance.
As having great number of global and local clients, we have an excessive knowledge and expertise the employee management and not only payroll processes. We also provide consultancy on work permit application processes, in addition to expat taxation matters referring to compensation, in case the employees which are wished to be onboarded are foreign nationals.
Additionally, by offering BPO Services (business process outsourcing) as having a team of specialized experts in the fields of; marketing, merchandising, assistance, information technologies and similar functions, we allow our clients to focus on their core business with assisting the back office operations through having them outsources to our professional teams of experts.
WHY CONSIDER PAYROLLTURKEY PEO SERVICES?
We provide compliancy with the local regulation in payroll calculation and all relevant processes.
Even though located in Istanbul, Turkey; we can have employees work in different cities within the country.
We provide flexibility company expansion or downsizing to our clients by outsourcing support employment team.
We manage our clients business processes with a balanced budget, one stop shop service definition and with a single invoice.
We provide employment services aside the permanent staff.
We provide unlimited legal consultancy throughout the employment processes such as new hires and termination